Cait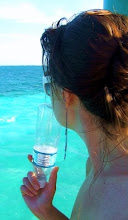 Contact me
On Blogger since December 2006
Profile views - 3932
Blogs I follow
About me

Gender
Female
Industry

Marketing

Occupation

Writer & Strategist

Location

Brooklyn,

NY,

United States

Introduction
Cait is a burgeoning author, a part-time poet, an aspiring guitar hero, a one-time publicist, and a wandering fool. She prefers autumn, the Manhattan Bridge, frames of reference, real dark chocolate, national parks, and an expanse of sky.
Interests

Brooklyn, adventures, exploring the wild without losing fingers, vegan cookies, chamber orchestras in unexpected settings, airport shot glasses, food culture, line dancing, joy.

Favorite Movies

Gone with the Wind, Election, Adaptation, American Beauty, Waiting for Guffman.

Favorite Music

Tigercity, The Mountain Goats, Nina Simone, Belle and Sebastian, No Doubt, Page France, Nick Drake, The White Stripes.

Favorite Books

Custom of the Country, The Confessions of Max Tivoli, Fight Club, Tender is the Night, It's a Good Life if You Don't Weaken, The Sun Also Rises, The Human Stain, Thirteen Ways of Looking at the Novel.
You've rented a sky-writer to propose to your significant other, but it's completely overcast. What will you do?
Scrap the whole thing and write poems for the next thirty years about unrequited love and unexpected storm fronts, obviously.